Program Partners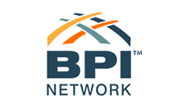 Business Performance Innovation (BPI) Network
BPI Network is a peer-powered affinity network of corporate change agents and business leaders dedicated to championing the cause of business transformation and innovation around the world.
Visit Website
Dimension Data
Worldwide sponsor of the Transform to Better Perform program, Dimension Data is a global leader in the provision and management of IT infrastructure solutions and services. The company helps organizations around the world transform IT to improve business performance.
Visit Website
DatacenterDynamics
A leading Transform to Better Perform partner, DatacenterDynamics offers the data center community a rich portfolio of events, intelligence and professional development programs.
Visit Website